Gainesville Libraries to Launch New Programs for Children with Autism
Written by Leah Gardiner on 31 Mar 2015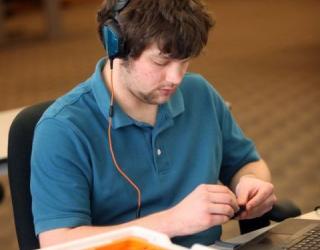 In Autism Awareness Month, Gainesville libraries have decided to launch new programs geared toward children with autism.
It has been found that the Alachua County Library District has planned to unveil Sensory Storytime for children with sensory integration challenges.
Erin Phemester, youth services senior manager at the Alachua County Library District, through an email said that the new storytime program aims at involving children, mainly those with autism.
The very first program has been scheduled to start on April 19 at the Headquarters Library, at 401 E. University Ave. And registrations for the first storytime event will start on Wednesday. Phemester said during the storytime, the children will listen to stories and songs and will play with lap-dogs.
"This is an opportunity to highlight the growing need for concern and awareness about autism, the fastest-growing serious developmental disability in the US", Phemester said.
The Library District partnered with University of Florida (UF) in order to learn how autism affects children and their reading.
Phemester said the library staff has been working with UF and its Center for Autism and Related Disabilities to know about the best methods for working with children with autism.
Ann-Marie Orlando, coordinator for education and training programs at the UF Center for Autism and Related Disabilities in an email wrote that children with autism starts showing signs before the age of 3.
If they can create an environment where sensory stimuli are not so overpowering, then sometimes they can help to decrease anxiety and increase the ability among kids with autism, she said.
And if this happens such kids can participate in different activities with peers, she added.