Texas farmer loses life in bee attack
Written by Molly Solana on 02 Jul 2015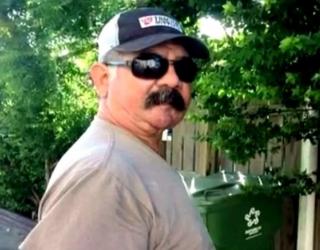 A bee attack took the life of a Texas farmer after a huge hive got disturbed by him. On Sunday, Rogerio Zuniga was driving his tractor in Lozano, Texas, and he hit a pipe infuriating the bees inside it. An official told ABC News that the bees killed the farmer after coming out of the irrigation pipe.
As per reports, the farmers even tried to run away from the place to escape the attack; however, things didn't work. He was found dead in his field and bees were hovering around his body. San Benito Fire Chief Raul Zuniga said that his body was found approximately a hundred yards away from the tractor, therefore it seems that he tried to protect himself from the attack.
According to Zuniga, "He was on his tractor and a disk and he was pulling it and apparently hit a pipe where we ended up finding the bees. It's a concrete irrigation pipe that comes out of the canal to irrigate the field". He added that the farmer apparently hit that pipe and disturbed the bee hive, prompting the bees to come out and attack him.
The chief added that probably thousands of bees attacked Zuniga. Zuniga also said that it is unknown how many times the bees stung the farmer; it could be for hundreds of times and there were undoubtedly swarms of bees. He said the exact time when the incident took place is also not known. It has been reported that firefighters removed the bee hive that was inside the irrigation pipe.