Chrysler issues Nationwide Recall to replace Faulty Airbags in 88,346 Dodge Challengers
Written by Nicholas Patterson on 13 Jul 2015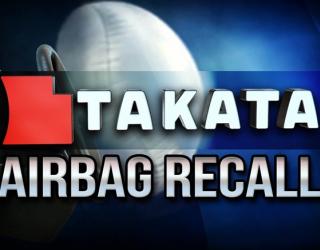 The defect at the Japanese supplier, Takata's end has weighed heavily on Fiat Chrysler Automobiles which has issued the recall of 88,346 Dodge Challengers in connection with the defective airbags, as stated on the National Highway Traffic Safety Administration's website (NHTSA).
NHTSA informed that the Challengers models from 2008 to 2010 are being recalled which were manufactured from September of 2007 to October of 2010, thus adding to the list to replace faulty airbags that Takata received from the company in May, entailing one of largest nationwide recall in the history of the US automobile industry.
A Chrysler audit showed that the May 21 recall of Chrysler which authorized a recall of 2004 to 2011 models, accidentally excluded the 2008-2010 model year Dodge Challengers and this has prompted the new recall.
The NHTSA safety report states that the flaw has been detected with the driver-side frontal airbag. The inflators on the affected devices become flawed due to intrusion of moisture which can cause them to rupture and spray metal fragments on the driver leading to burns, bruises and abrasions on the passengers.
Chrysler plans to replace the faulty inflators but NHTSA has reported that the replacements are not currently available and the so the car owners with faulty airbags have to wait several months before they get back the revamped vehicle. NHTSA expects the completion of the recall process to take years.
With five reported deaths from within the United States that took place in Honda Motor Co. vehicles due to faulty airbags along with more than 100 reported injuries, the need for the immediate recall becomes indispensible.