Nolan and Patsy Dunn are 2 of three Children's Congress delegates from Nebraska
Written by Leah Gardiner on 13 Jul 2015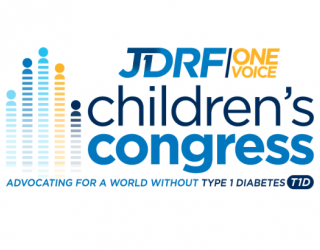 The Juvenile Diabetes Research Foundation's 2015 Children's Congress will take place on July 13-15, 2015, in Washington, D.C. The event takes place every two years in which 164 children living with type-1 diabetes take part.
Among the delegates around the world, Nolan and Patsy Dunn will also take part and support federal research funding to help find cure of the disease.
The children, aged 4 to 17, get a chance to have face-to-face discussion with some top of decision-makers in the US Government. They get a chance to make them understand how it is like to live with the disease and why funding is important. These children speak on behalf of a number of children living with type-1- diabetes.
Chris Dunn, Nolan and Patsy's mother, said, "It's a very empowering thing to feel like you're not just sitting around letting this disease happen to you. They are actively doing something to try to find a cure".
Nolan and Patsy are two of three delegates from Nebraska. The third delegate is Molly Durham, 16. For the first time, Congress funded the Special Diabetes Project in 1997, which a $150 million-per-year government program.
In March, the program has been reapproved for a two-year period. Laci Naber of JDRF said it is hoped than when time comes in 2017 to renew the program, Congress will remember all the heart-touching stories of children.