Maine environmental board allows Dragon Cement to release more mercury into air
Written by Marissa Goheen on 18 Jul 2014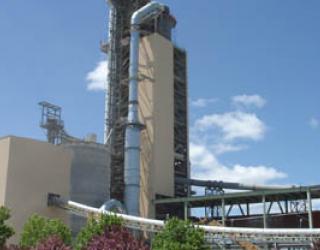 Environment groups are concerned over the Maine environmental board's permission to the Dragon Cement plant increase production at the cost of environment.
The Department of Environmental Protection's Bureau of Air Quality voted unanimously yesterday to allow Thomaston-based Dragon Cement plant to operate under federal emissions standards that will allow the plant release 68 per cent more mercury into the air as production increases.
The permission drew severe criticism from environment groups like Natural Resources Council of Maine (NRCM), which accused the state of effectively surrendering its power to limit emissions at Dragon. It added that that state allowed the company to spread pollution at the highest level permitted nationwide.
Condemning the decision, NRCM also pointed out that the company could use new technologies to reduce its mercury emissions to meet the state's stricter 25-pound-a-year mercury emissions standard.
However, Dragon's environmental manager Michael Martunas said the permission would allow the company to effectively increase cement production that had been limited by the 2008 state law that specifically targeted mercury emissions.
While the Maine law capped the mercury emissions at the Dragon Cement plant at 25 pounds per year; under the federal limit, the plant would be able to release up to 42 pounds of mercury into the air per year.