Angelina Jolie's op-ed for New York Times inspires women to consider genetic breast cancer testing
Written by Leah Gardiner on 26 Mar 2015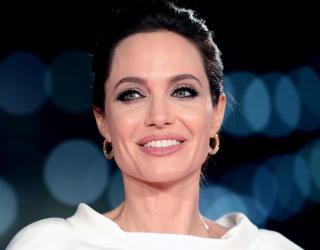 American actress Angelina Jolie underwent surgery to remove her ovaries and fallopian tubes to cut her cancer risk. In her op-ed in New York Times Tuesday, Jolie wrote that she underwent a double mastectomy two years earlier after a blood test revealed that she carried a gene mutation, BRCA1 gene.
She mentioned that the gene leads to 87% chance of her developing breast cancer and a 50% risk of ovarian cancer.
The actress revealed that she the actress revealed that she had lost her mother at age 56 after battling breast cancer for a decade. She also mentioned that her grandmother and aunt have also died to cancer.
According to the Centers for Disease Control and Prevention (CDD), ovarian cancer is the fifth-leading cause of cancer death in US women. The American Cancer Society estimated that about 21,290 women will develop ovarian cancer this year, and roughly 14,180 will die from the disease.
The risk of developing breast or ovarian cancer increases significantly if a women inherits BRCA1 or the BRCA2 genes.
Jolie said, "I feel feminine, and grounded in the choices I am making for myself and my family. I know my children will never have to say, 'Mom died of ovarian cancer".
After her piece published Tuesday, she quickly began trending internationally on Twitter. Her essay, climbed the Times 'most emailed' list and urged readers to take control and tackle head-on any health issue.
Doctors mentioned that this will drive more women to consider genetic testing. The elective surgeries might also help to reduce the risk of cancer drastically. Researchers have dubbed this phenomenon 'the Angelina Jolie effect'.
According to the estimates of David Fishman, director of the Mount Sinai Ovarian Cancer Risk Assessment Program in New York City, interest in genetic testing at Mount Sinai Hospital, one of New York's largest medical centers, has nearly doubled since 2013.