Thomas Eric Duncan's death fuels alarm over Ebola
Written by Leah Gardiner on 09 Oct 2014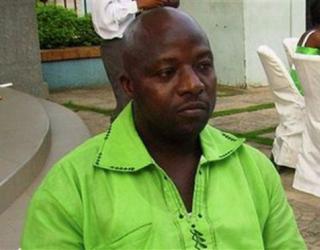 The ill-fated death of Ebola-stricken Thomas Eric Duncan in Dallas has fueled alarm over the deadly disease.
Mr. Duncan, the first person to be diagnosed with Ebola in the United States, breathed his last at 7:51 a. m. on Wednesday in a hospital in Dallas.
Confirming Mr. Duncan's death, hospital spokesperson Wendell Watson said, "It is with profound sadness and heartfelt disappointment that we must inform you of the death of Thomas Eric Duncan this morning at 7:51 a. m."
He had reported illness on September 20, after he moved from Liberia to Texas. He had shown no symptoms when he passed through health screening at the airport. The maximum incubation period for the deadly virus is around
21 days.
The first Ebola death heightened anxiety and fear across the United States. It has retriggered questions about whether a delay in treatment played a role in the 42-year-old Mr. Duncan's death and what role the victim played in the possibility of spreading of the disease to others.
It may be noted here that Mr. Duncan had told hospital staff that he had recently been to West Africa, but doctors sent him home, where many people remained in contact with him.
Mr. Duncan's death came on a day when a sergeant with the Dallas County Police Department who had been in Mr. Duncan's apartment was hospitalized for possible exposure to Ebola virus.