Questions raised about Thomas Eric Duncan's Care
Written by Leah Gardiner on 27 Oct 2014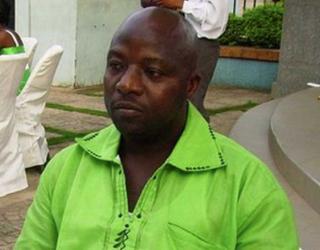 In total, nine people have been treated for Ebola virus in America and one of them, Thomas Eric Duncan, died. He was diagnosed with the devastating virus in Dallas after arriving from Liberia.
His family members have blamed that he has not received the care which has been provided to all others patients treated in America. Now, health officials are facing certain questions with regard to Duncan's care.
The questions are as followed-
1. How much time it took to diagnose Duncan?
It has been found that Duncan was misdiagnosed with a sinus infection on September 25. By September 28, his condition further deteriorated and then, doctors said that he might be suffering from Ebola virus.
Later, it was proved that he was suffering from the virus. But misdiagnosis did not allow Duncan to receive the treatment on time.
2. Whether or not Duncan received a blood transfusion from an Ebola survivor?
The hospital staff could not find a survivor having the same blood group as Duncan had. Due to which, he could not receive a blood transfusion of blood plasma having antibodies from an Ebola survivor.
3. Were any experimental drugs given to Duncan?
Yes, Duncan did receive an experimental drug called brincidofovir. He was given the drug for six days after he was first suspected for having Ebola, revealed his medical records. American video journalist Ashoka Mukpo was also given the same drug and he was able to recover.
4. Would using other drugs and treatment prove beneficial?
Experts do not agree and also, very little data is available on the same. So, it is hard to say anything for certain.
5. Why Duncan was not shifted to a hospital having all the facilities to treat the disease?
Duncan's relatives wanted to send him to Emory University Hospital in Atlanta, where a special isolation unit is present. But it is not known who made the decision to keep Duncan at the Dallas hospital.