Mr. Duncan was given highest possible level of care: Hospital Officials
Written by Leah Gardiner on 10 Oct 2014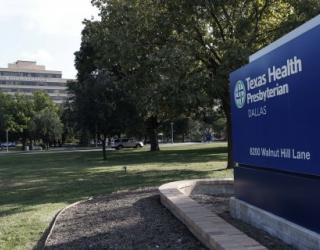 Texas Health Presbyterian Hospital has claimed that it provided the highest possible level of care to Thomas Eric Duncan - a Liberian man who recently died of Ebola at the hospital
Hospital authorities also denied concerns that Duncan had likely been provided with substandard care at the hospital.
The hospital said in a statement, "Our care team provided Mr. Duncan with the same high level of attention and care that would be given any patient, regardless of nationality or ability to pay for care."
The statement followed Liberia Community Association (Dallas) President Stanley Gaye's comments that many people expressed concerns that Duncan was treated differently because he was a Liberian.
Denying those concerns, the hospital explained in detail how its staff cared for Duncan. It explained that an entire intensive care unit (ICU) was dedicated to Duncan and fifty people were assigned to help with his care.
The 42-year-old Liberian reported illness on September 20, after he moved to Texas from Liberia. But, hospital staff allowed him to return home even as he told them that he had been to Ebola-stricken area in West Africa. On September 28, he was taken back to the hospital, where he remained in an isolation ward. He died Ebola on Wednesday this week.
A day before his death, hospital officials announced that he was on a ventilator and underwent kidney dialysis.