Report calls for Increase in Minimum age requirement to access tobacco products
Written by Leah Gardiner on 16 Mar 2015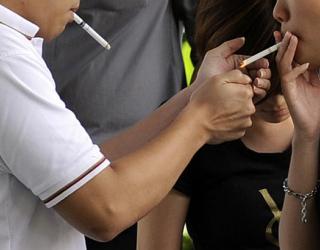 The latest report from the Institute of Medicine suggested that there is a need to increase the minimum age requirement to get access to tobacco products.
The Institute of Medicine (IOM) wanted that the legal age requirement for purchasing cigarettes and other tobacco products should be increased to 21 years. According to the institute, this step is going to save millions of lives.
Presently, the minimum age requirement in the majority of states is 18 years. States such as Alabama, Alaska, Utah and New Jersey want people to be 19 years old and New York City already had the minimum age requirement as 21 years.
According to the IOM, increasing the minimum age requirement to 21 is going to have a greater positive impact on health than other ages. It has been reported that increasing the minimum age is going to decrease early deaths by about 250,000, lung cancer by 45,000 for people born between years 2000 and 2019.
According to the report, fewer teenagers are making use of tobacco than ever before. It was found that over 50% of present smokers began smoking before they were 18. The IOM come up with an investigative report on tobacco's effect based on ages. It has been informed that the report serves as a call to take action to end the leading cause of preventable deaths in the US.
"While the development of some cognitive abilities is achieved by age 16, the parts of the brain most responsible for decision making, impulse control, and peer susceptibility and conformity continue to develop until about age 25", said chair Richard J. Bonnie from IOM.