Sheila Kitzinger, who developed Concept of Birth Plan in 1960s and 1970s, dies at 86
Written by Leah Gardiner on 13 Apr 2015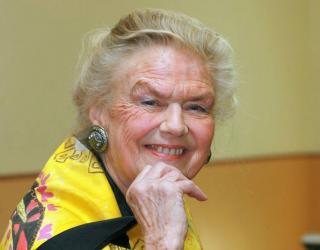 Sheila Kitzinger, who developed the concept of a birth plan in the 1960s and 1970s, died at her home in Oxfordshire yesterday following a short illness. She was 86.
Kitzinger was a pioneering natural childbirth guru, anthropologist and author. She always supported home birth and natural birth. She herself gave birth to her five children at home and believed midwives provided significant help.
Professor Celia Kitzinger, Ms. Kitzinger's oldest daughter, said her mother taught her from an early age that personal was political, which is evident from all her selfless efforts she made for the society.
"As I was growing up I learnt from her campaigns for freedom and choice in childbirth that passionate and committed individuals can create social change. She never hesitated to speak truth to power", said Celia Kitzinger.
Cathy Warwick, chief executive of the Royal College of Midwives, said Ms. Kitzinger was a doughty feminist, an influential author, and a committed campaigner. She always stood in the support of the midwifery profession and nobody could fill the void her death has created. She will be greatly missed as her legacy will be celebrated, said Warwick.
Her autobiography, 'A Passion for Birth', will be published as early as next month.