You can't dwell on losses: Jeff Fisher
Written by Meagan Roberts on 10 Oct 2014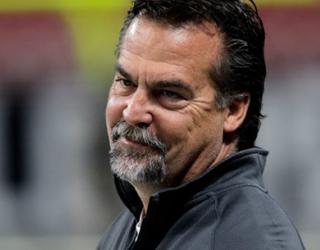 A team can not dwell on losses, it learns from them and moves on, St. Louis Rams' head coach Jeff Fisher said in a recent interview.
The football coach and former player touched a number of topics during the interview, including close losses, Tavon Austin, Austin Davis and Frank Gore.
When asked about the Rams' recent close losses, he said, "Well you have to put them behind you. You can't dwell on them. You learn from them and you move on. I was proud of the way they battled back last week. The game's important to them."
He added that there were a few good things that occurred in both the football games held last week. There were a couple good quarters, and the team became more consistent.
Speaking about the San Francisco 49ers, Fisher said they were playing well. He also praised the 49ers' defense, saying it was very, very disciplined. He also praised Frank Gore, football running back for the San Francisco
49ers, rating him as an outstanding runner who started 2014 like he finished 2013.
He admitted that his team has missed some good opportunities, but also expressed hope that the team would have more than four by the end of this season.
Fisher, a native of Southern California, started as a High School All America wide receiver at Taft High School in Woodland Hills. During his collegiate career (from 1977 to1980), he played alongside defensive stars like Joey Browner and Dennis Smith. He was honored as a Pac-10 All-Academic selection in 1980.