A quick look at Dallas Cowboys' injury report
Written by Meagan Roberts on 18 Oct 2014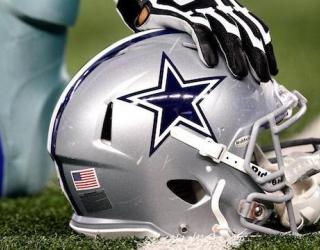 The Dallas Cowboys defeated the defending Super Bowl champion Seattle Seahawks last week; while the New York Giants were beaten by the Philadelphia Eagles and suffered the loss of their best wide receiver for the season. While the Cowboys might be feeling more confident, players' injuries might affect their performance in upcoming games.
Let's have a quick look at the Dallas Cowboys' injury report for their Week 7 game.
Last week, Dallas offensive tackle Doug Free left field due to a foot injury. He is not expected to return to the field for a few weeks, which must be one of the biggest worries for the team's fans. With DeMarco Murray miles ahead of the next best running back in the initial part of the 2014 NFL season, the Dallas team has been the best in rushing. The team's offensive line is one of the best in the league.
Tyron Smith bagged the NFC Offensive Player of the Week award. It was the first time in the last few years that an offensive lineman was honored with the award. Losing one lineman might not hurt the team's capability as hard as some believe, but it may cause a weakness in the line for pass protection as well as run blocking.
Replacing Doug Free at right tackle is Jeremy Parnell. Dallas feels secure in plugging in Parnell to block. The play after Doug Free was injured, the DeMarco Murray was touchdown run and Parnell was blocking.
While Anthony Hitchens will get another beginning on the strong side, Linebacker Bruce Carter is going to miss another game this week. With no stats at all, Hitchens played his worst game of this season against Seattle. Rolando McClain will play this Sunday, but he has returned after missing practice all week. Meanwhile, Anthony Spencer is resting his surgically repaired knee.