Patriots' loss to Green Bay Packers ties it with Denver Broncos
Written by Victor Cozad on 04 Dec 2014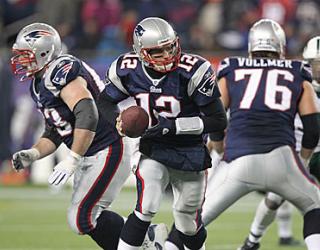 The New England Patriots (9-3) had the best record in the AFC but the team's loss to the Green Bay Packers tied it with the Denver Broncos.
A head-to-head victory would give the Patriots the tiebreaker, but the Patriots will have a hard schedule in the final four games of this season as they will have to face three teams that have scored at least 7 victories.
After suffering three losses in a row, San Diego team is once again playing like a top NFL team. Games against the Patriots and Broncos will provide the team with a chance to grab the AFC's No. 1 seed.
New England, which started 2-2, is also a good football team. Averaging 37.3 points per game, New England defeated five teams that have winning records. Tom Brady's 6 interceptions and 28 touchdowns in 2014 have made him an MVP candidate. He is leading the No. 1 scoring offense in the league.
While the Patriots are 2-7 against the spread in their last 9 games as road favorites, the Chargers have covered 10 of the total 14 games the team played as home underdogs.
An improved defense has been as much of a reason for the Patriots' success as anything else. The unit accounted for 74 total points in the team's first two losses. Linebacker Jerod Mayo's season-ending injury could force New England's defense to take a step in the back direction. However, the addition of Akeem Ayers has significantly improved the Patriots' defense.