Houstonian supporters of Michael Brown join national wave of protests
Written by Meagan Roberts on 26 Nov 2014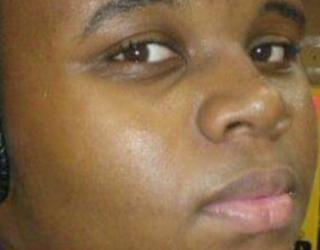 Scores of Houstonians joined a national wave of protest marches on Tuesday, saying they were extremely disappointed at a grand jury's decision to not indict a white police officer in the shooting death of Michael Brown.
With signs like "Hands Up, Don't Shoot" in their hands, hundreds of protestors gathered in MacGregor Park in Third Ward, before making their way through the U of H and TSU campuses.
Eighteen-year-old Michael Brown was shot and killed by white police officer Darren Wilson on August 9, 2014, in Ferguson, Missouri. The shooting sparked protests in the city; with many claiming that Brown was ready to surrender but the officer killed him. On Monday, the grand jury's decision not to indict Wilson again sparked protests as well as looting and arson in Ferguson. In Oakland, Calif., police mobilized in riot gear to tackle the potentially growing riots.
At MacGregor Park yesterday, Minister Robert Muhammad of the Nation of Islam's Mosque No. 45, said, "Ferguson is a flash point. And you see it's touched a nerve all across the country."
The protest in Houston was one of many that took place Tuesday night in as many as 40 states across the nation.