Coffee Consumption lowers risk of Erectile Dysfunction
Written by Leah Gardiner on 25 May 2015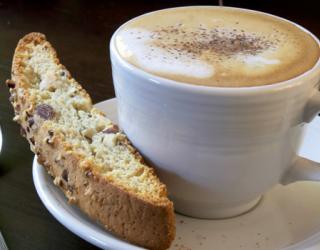 Findings of a new study have revealed that a daily dose of caffeine helps in reducing the risk of erectile dysfunction. For the study, the researchers looked into dietary information, helping them come up with an estimate for the daily caffeine intake of 3,724 men who participated in the National Health and Nutrition Examination Survey.
The study results showed reduced risk of ED in men who consumed two to three cups of coffee or 170-375 mg per day. The risk of ED reduced by 39% in men who drank 171-303 mg of caffeine per day. The risk was 42% low in men who drank 85-170 mg coffee daily. However, the risk only reduced by 1% in those who drank 7 mg or less per day.
Same correlation was found in obese and overweight men along with those living with blood pressure.
"The suggested biological mechanism is that caffeine triggers a series of pharmacological effects that lead to the relaxation of the penile helicine arteries, and the cavernous smooth muscle that lines cavernosal spaces, thus increasing penile blood flow", said the study researchers.
The researchers explained that arteries and smooth muscle become relaxed due to coffee consumption. Besides, blood flow increases and more blood enters the cavernous space in the penis that leads to erection.
The protective effects for caffeine were not seen in men with diabetes, as diabetes brings its own set of vascular problems.
Study author David S. Lopez said in a statement that diabetes poses huge risk for ED. Many studies have previously showed that drinking coffee is good for both body and brain.