Houston teen was killed by his former gang: Witness
Written by Marissa Goheen on 18 Oct 2014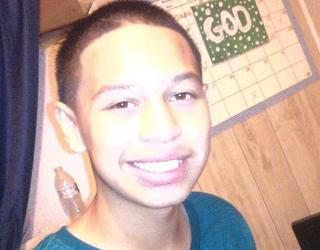 A Houston teenager whose slain boy was discovered in mid-September in the woods in west side of the city was killed by MS-13 gang members, a prosecutor told 185th State District Court Judge Susan Brown on Friday.
Harris County Assistant District Attorney Tanisha Manning told Judge Brown that a witness, an MS-13 gang member, told police that Jose Granados-Guevara and other members of the MS-13 gang, including him, met and made plans to kill 14-year-old Jose Meraz at the spot of the killing two weeks before committing the crime.
The witness also told police that the attacker had the same build and voice as 22-year-old Granados-Guevara, who was presented in court yesterday. According to the witness, Meraz was also a member of the same gang.
Previously, the victim's family and friends alleged that the gang was responsible for his murder; though he had been friends with some members of the gang for some time.
Sgt. Chris Sturdivant of the Houston Police Department said, "It was a criminal group he was involved with for a short time. He didn't like the things he was asked to do."
Police believe that Granados-Guevara and other members of the gang killed Meraz because he had left the gang. The victim was an eighth-grader at the Thomas J. Stovall Middle School in the Aldine ISD.