Prisoner runs after escaping from hospital in DC area
Written by Jacqueline Tobaben on 31 Mar 2015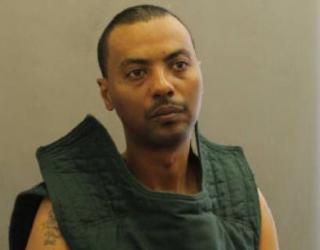 Police are in search of a prisoner, who escaped from a hospital in northern Virginia on Tuesday morning. According to police, the prisoner's name is Wossen Assaye, and he is 6 ft tall and weighs 170 pounds. The police added that he is wearing a hospital gown and is not wearing shoes.
According to the police force, he managed to run from the hospital and was armed with the security officer's gun. At that time, he was in the custody of a private security guard. A heavy police presence outside the hospital is seen in the footage, which has been posted online by local broadcaster WJLA. Several squad cars are seen on surrounding streets. No comments were made by representatives of the hospital, which is located about 15 miles west of Washington DC.
The hospital has been locked down by the police. Area roads were also closed, when the police started searching for the prisoner.
Police told hospital employees to go to a local high school to use a shuttle bus to reach the hospital as they cannot drive to it. Police also warned that traffic delays could occur in the areas, which are often congested.
Police has asked people in the area to inform them if they find anything suspicious. Police spokeswoman Ellen Pittman told CBS that it is not yet clear that who started firing or whether anyone got injured.