Texas executes 'Texas 7' gang member for officer's death
Written by Meagan Roberts on 05 Feb 2015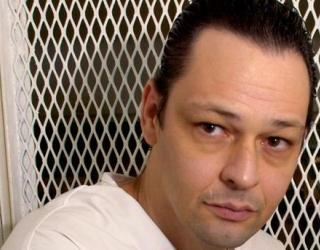 A three-time convicted robber involved in the fatal shooting of a suburban Dallas police officer more than a decade ago was executed on Wednesday, authorities confirmed.
Donald Newbury, 52, was a member of the notorious gang "Texas 7." He helped engineer the biggest prison break in Texas' history and shot 29-year-old Irving officer Aubrey Hawkins who interrupted the fugitives' robbery attempt at a sporting goods store on Christmas Eve in the year of 2000.
The killing took place eleven days after the gang members escaped. Police captured the gang around a month later in Colorado.
He was executed by giving him a lethal dose of pentobarbital. As the poison started working, he closed his eyes and took a deep breath. Then he started snoring. After around a dozen snores that were becoming quieter and quieter, he stopped all movement.
Nearly two dozen police officers stood at attention outside the Huntsville prison, where the execution took place. Many supporters of the slain officer were revving the engines of their motorcycles outside, as Newbury was taking his final breaths.
After the execution, Irving Police Chief Larry Boyd said, "This isn't about Donald Newbury. This is about justice for Officer Aubrey Hawkins. And what you see from the Irving Police Department is to carry this through to the very end."
Newbury was pronounced dead around 11 minutes later, at 6:25 p.m.
After Newbury's execution, three remaining members of the gang are on death row, viz. 43-year-old Garcia, 53-year-old Patrick Murphy Jr., 37-year-old Randy Halprin.