Medicare Announces Plans to Reimburse For End-Of-Life Counseling
Written by Leah Gardiner on 09 Jul 2015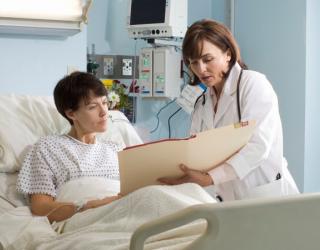 Medicare, the federal program under which nearly 55 million older and disabled American are insured, on Wednesday announced its plans to reimburse doctors for conversations with patients about whether and how they would like to keep themselves alive if in case they became too sick that they cannot speak for themselves.
It is said that the proposal will be kept open for public comments for nearly 60 days. There are higher chances that the proposal will be approved and will come into effect in January.
If the proposal gets accepted, it would settle a debate that fumed before the passage of the Affordable Care Act where a similar plan was said identical to setting up 'death panels' that could stop care for the sick.
Medicare has come up with such plan after seeing that many patients, families and health providers are pushing to give people the right to express about how they want to die. It might include trying for every possible medical option available to keep one alive or discontinuing life support for those who do not want to live on ventilators and feeding tubes.
Dr. Patrick Conway, chief medical officer for the Centers for Medicare & Medicaid Services, said, "We think that today's proposal supports individuals and families who wish to have the opportunity to discuss advance care planning with their physician and care team. We think those discussions are an important part of patient- and family-centered care".
Conway stated that a final decision over the proposal will be made by November 1. The proposal would allow nurse practitioners and physician assistants, as well as doctors, to be reimbursed for face-to-face meetings with a patient and any relatives or caregivers the patient wants to include.