Texas may attempt to win federal Medicaid block grant
Written by Marissa Goheen on 02 Jan 2015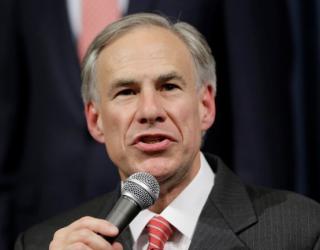 Texas Gov.-elect Greg Abbott and several of top conservative leaders have supported the idea of working with federal authorities to win a Medicaid block grant from the federal government.
Medicaid is a joint state-federal program designed to provide health care for the poor and disabled. While Texas' GOP political leadership has loathed the Barack Obama administration's signature health care law, supporters believe that an agreement could also earn the state much of the up to $10 billion in annual subsidies that would have otherwise come through Medicaid expansion.
The idea might shape the state's renegotiations with the U. S. Centers for Medicare & Medicaid Services over an existing period of five year, a Medicaid waiver of around $30 billion mostly used to reimburse hospitals for providing uninsured health care. The current plan is set to expire in September next year.
Federal health officials claim that they do not have any intention to use the Texas' expiring waiver as leverage to the state leaders toward embracing Medicaid expansion. However, some advocacy groups are of the view that the federal government will likely not offer a bock grant-like wavier without hauling out some concessions.
Associate Director Anne Dunkelberg, of the health and wellness program at Center for Public Policy Priorities, said, "It's not a matter of going and dictating that the feds write us a blank check."
Texas has the biggest number of uninsured people in the nation. Roughly 6.4 million people in Texas, a quarter of the state's population, currently lack health insurance. President Obama's health care law mandates expanding Medicaid program to low-income families, but a ruling by the U. S. Supreme Court in 2012 made it optional, and Texas rejected expansion.