Aspirus Wausau Hospital saves $3.2 million following reforms
Written by Leah Gardiner on 18 Jan 2015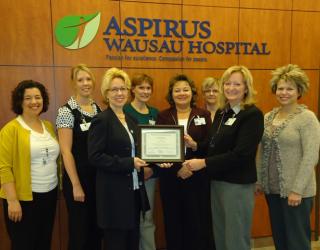 Aspirus Wausau Hospital and various other hospitals have been able to save millions of dollars in the previous year following several federal health care reforms. The Aspirus Wausau Hospital was able to raise about $3.2 million in savings in the previous year mainly due to reforms.
Sid Sczygelski, senior vice president of finance and the chief financial officer for Aspirus said that the reforms have bought major changes to the healthcare. Sczygelski referred to the federal Affordable Care Act's effect on the hospital's bottom line.
Sczygelski also said that the Wausau hospital saved $3.2 million but other hospitals in the Aspirus system have seen similar savings. Sczygelski pointed out that the effect of reform is overall and it ahs lower the costs over time.
Experts said that the Affordable Care Act was able to reduce the number of people without health insurance and this meant that the hospitals recorded fewer numbers of bad debt and charity cases in the previous year. Under the reforms, taxpayers were required to get insurance or pay a fine.
Leaders at Aspirus and Ministry Health Care were hopeful of Medicaid expansion with federal aid and this could help bring more people into the insurance cover.