Number of Americans struggling with medical costs declines
Written by Leah Gardiner on 15 Jan 2015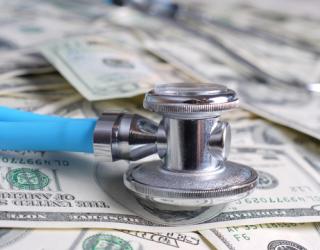 According to a study, the number of Americans experiencing distress because of medical costs has declined since President Barack Obama's health care law expanded coverage.
According to the Commonwealth Fund's biennial health insurance survey, the number of US adults who did not receive needed care due to cost declined from 43% in 2012 to 36% last year, as a result of expanded coverage of the health care law.
The share of people who received treatment but had problems paying their bills also declined, from 41% in 2012 to 35% last year.
The decline in financial distress occurred for the first time since the survey started asking the questions, in 2003 and 2005, respectively.
According to the study, expanded insurance coverage helps people receive the care they need by reducing financial barriers to care. The health care law provides subsidized private insurance to people not having coverage on the job, together with expanded
Medicaid in states, which agree to expand eligibility for that safety-net program.
The coverage expansion was launched last year and shortly after that a large ongoing survey by Gallup began documenting a persistent drop in the number of uninsured people.
The New York-based Commonwealth Fund, a private foundation, is committed to increase coverage and improve the quality and cost-effectiveness of the health care system. The goals of foundation generally support Obama's health care law, though the group is nonpartisan.
"Health insurance really provides people with a financial means to get care. We don't know yet that the law is improving people's health, but this is a first indication that people are affording care that they weren't able to get in the past", said Sara Collins, a vice president at Commonwealth, who worked on the study.