REM Texas workers in 2013 spent 12.3% of Income on Health Insurance: Report
Written by Leah Gardiner on 08 Jan 2015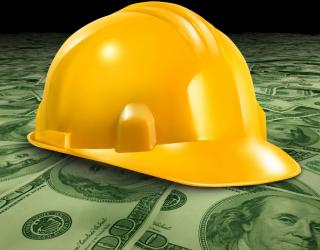 According to a report released on Thursday by the Commonwealth Fund, a health policy think tank in New York, the average Texas worker has utilized 12.3% of their income on health insurance in 2013. It is a larger share for coverage than almost anyone else in the nation.
"Health insurance is expensive, no matter where you live. For most middle-income and lower-wage families who have insurance at work, if they had to pay the full cost on their own, health insurance would likely be unaffordable", the Commonwealth Fund's Cathy Schoen.
The cost of the average employer-sponsored family health insurance plan was 27% of the annual income of working Texans in 2013. But it was found that Texas companies have shifted most of the cost of these plans to their workers. Due to which the companies gained more when premium boost slowed between 2010 and 2013.
In Texas, deductibles went up sharply between 2003 and 2013. Deductible is the amount that a worker has to spend on health care before insurance starts. Back in 2003, single workers paid deductibles averaging $624.
Health insurance premiums in Texas climbed by 6.1% a year between 2003 and 2009 and slowed to an average of 2.4% between 2010 and 2013. Also a less slowdown was seen in the premium hikes for workers. But the deductibles increased by 7.4% yearly.
According to David Blumenthal, the president of the Commonwealth Fund, the companies are keeping the savings gathered from the slower growth in health care costs with themselves instead of passing them over to their workers. In Texas, incomes of median family rise twice during the decade covered in the Commonwealth Fund report. Health care costs and health insurance price also increased.