9 out of 10 Adults now have Health Insurance: Poll
Written by Hallie Bins on 13 Apr 2015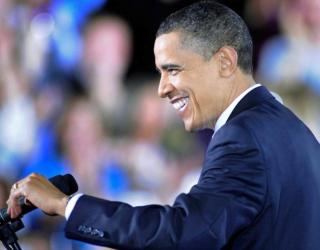 An important change has been revealed in Gallup-Healthways Well-Being Index released on Monday. It has been highlighted that now nearly nine out of 10 adults have health insurance.
In 2013, more than 8 out of 10 adults had coverage. The new number from the Gallup-Healthways Well-Being Index seems to be encouraging for President Barack Obama's health care law. It is a new milestone on the path of his goal in which every US resident should have health insurance.
In the coming time, many new factors will be included in the law including an upcoming Supreme Court decision with regard to consumer subsidies to actions by Republican leaders in states.
As per the survey, the share of adults who do not have insurance has now dropped to 11.9%. It is considered to be the lowest level since the time the survey has started in 2008. Dan Witters, research director for the poll, shared about the three main objectives of the Affordable Care Act and those are increase coverage, decline in the rate of increase in costs and improved health.
The first objective seems to be almost accomplished, as there is no doubt about it that coverage is increasing. Since the fall of 2013, an estimated 14.75 million adults have come under the coverage. Larry Levitt, a health insurance expert with the nonpartisan Kaiser Family Foundation, said that but the main questions remain that what will happen over the next few years.
"To meet expectations, enrollment has to continue to grow and push the number of uninsured down", said Levitt. The Gallup-Healthways survey is important as it combines the government-sponsored research and medial polls.
The survey also found that Hispanics have the highest coverage gains among ethnic or racial group. Among Latinos, the uninsured rate has dropped 8.3 points. People who make less than $36,000 a year is the one that has witnessed a notable improvement owing to the coverage.