Euro falls to Lowest in Nine Years against Dollar
Written by Erica Crabill on 05 Jan 2015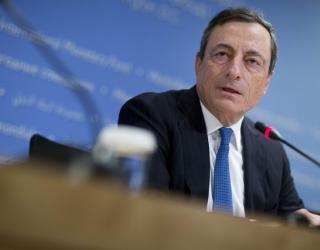 The euro weakened to almost nine years low against the dollar amid concerns that Greece will make an exit from the European Union. Dollar gained 1.5% and the yen rose 1.6%.
It was found that the euro fall 0.5% to $1.1939 at 2:05 p. m. in Tokyo, after touching its weakest level since March 2006. The MSCI Asia Pacific Index (MXAP) declined 0.5% whereas the Standard & Poor's 500 Index futures added 0.1%.
Furthermore, the Shanghai Composite Index rose to its highest level in past five years. Crude recoiled 1.7% and the silver saw an increase by 1.3%.
Political parties in Greece have embarked on a campaign for elections in this month that might determine luck of the country's membership in the euro currency area. Der Spiegel magazine has also reported that German Chancellor Angela Merkel is ready to accept a Greek exit.
This week's data will probably show consumer prices in Europe fell for the first time in five years in December, adding to the argument for European Central Bank president Mario Draghi to extend stimulus.
Sean Callow, a currency strategist at Westpac Banking Corp. in Sydney, said, "The reasons to be selling the euro were pretty clear over the weekend: Draghi being a step closer to QE and deepening concerns about the Greek political situation".
Draghi, in an interview with German newspaper Handelsblatt published January 2, said the policy makers are ready to take actions if needed to counter deflation.
The risk that they haven't fulfilled their mandate of price stability is higher than what it was six months ago, said Draghi. He further said that they are currently involved in technical preparations to alter the size, speed and composition of their measures at the beginning of 2015.
The euro has fallen 0.4% in the past week, the third worst performer of 10-developed nation currencies tracked by Bloomberg Correlation-Weighted Indexes.