Morgan Stanley fires one of its Financial Advisers for Stealing Client Data
Written by Erica Crabill on 06 Jan 2015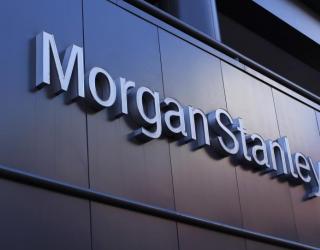 On Monday, Morgan Stanley revealed that it has fired a financial adviser who was accused of stealing information of about 350,000 clients of the firm's wealth management division.
Till now, there is no evidence that supports the fact that this leek has caused the company's clients with any type of economic loss. It has been determined that in this case there has been stealing of some account information. This includes, account names and numbers of about 900 clients were briefly posted on the Internet for sale.
Morgan Stanley stated, "Overall, partial account information of up to 10 percent of all Wealth Management clients was stolen. The data stolen does not include account passwords or social security numbers. All potentially affected clients and instituting enhanced security procedures including fraud monitoring on these accounts".
Morgan Stanley did not mention the name of the terminated employee in any of his statements. Reuters reported that a person familiar with the matter has identified the person as Galen Marsh, a 30-year-old financial adviser, who worked at one of Morgan Stanley's New York branches.
What still remains unclear is the fact how Marsh allegedly compromised the company's security measures to steal client information. Giving more insight into it, another person close to the matter revealed that Marsh used an external application to post the stolen information online.
Robert Gottlieb, Marsh's attorney, his client had admitted to obtaining the account information but denied claims that he posted some of the data online or tried to sell them. This case dates back to December 27, when during a routine Internet check, an online post was discovered that contained client data.