New Study provides more Accurate Evidence on Effects of Salt in Diet
Written by Leah Gardiner on 20 Jan 2015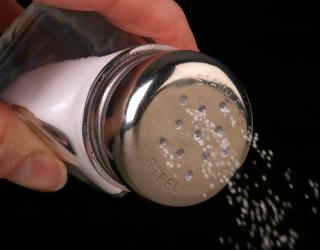 According to a new study, there is no need to worry about eating too much salt as it does not increase the risk of death or heart disease among older adults. Findings of the study are opposed to current medical advice.
Study researchers claimed that older pensioners aged over 70 were included in the study and no association was found between their levels of salt intake and mortality or the chances of heart disease and heart failure.
Excessive salt intake could give rise to the risks for developing diseases like high blood pressure, which leads to heart disease and stroke. Excessive salt intake has become a downtrend in the UK in recent years, but the average daily intake of 8.6g is still higher than the target level of 0.6g.
The UK needs to work towards a maximum 5g a day by 2025 as part of new targets. For the study, the researchers examined dietary sodium consumption in 2,642 adults who ranged in age from 71 to 80. The researchers found that after 10 years, 881 of the participants had died, 572 had developed cardiovascular disease (CVD) and 398 had suffered heart failure.
Sodium percentage in salt accounts for 40% and doctors recommend levels of sodium lower than the salt equivalent. The link between sodium intake and death rates, and the risk of CVD and heart failure, is what Dr. Andreas Kalogeropoulos, of Emory University, Atlanta, and colleagues looked into during the study.
Prof. Jeremy Pearson, Associate Medical Director at the British Heart Foundation, said, "The study showed that risk of cardiovascular disease was not significantly different for people over 70 years old with a similar blood pressure but differing levels of salt intake". This makes enough sense to conduct more research before recommending further restrictions on salt intake for older adults.