Study links Pneumonia to Cardiovascular Disease
Written by Leah Gardiner on 21 Jan 2015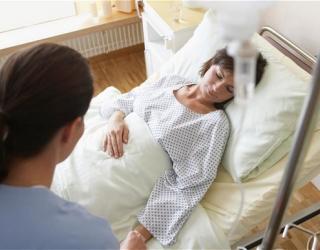 A new study has linked hospitalization for pneumonia to an increased risk for cardiovascular disease. The study authors have to say that pneumonia needs to be considered as an independent risk factor for developing stroke, heart attack, or other related events.
The researchers think that the rise in cardiovascular risk is attributable to acute inflammation during pneumonia and some side effects of medication. "Beyond 90 days, and certainly when you get to a year or longer, these issues should have resolved. But we still saw an increase in risk that is comparable to established risk factors like smoking, hypertension, and diabetes", said researcher Sachin Yende MD, MS.
The community-based cohort study was aimed at understanding the incidence, risk factors, and progressions of CVD. Yende added that inflammation with pneumonia is likely to get resolved quickly, but a plethora of other inflammatory markers have a great potential of staying up for several weeks or even months.
He went on to say that flu or pneumonia is perceived by most people as an acute event, but the study has found otherwise, showing that patients who got over the acute event still possessed a high risk of cardiovascular disease. According to him, CVD events could actually be prevented along with acute infection with the help of both pneumonia and flu vaccine.
Dr. Neal Chaisson, who treats pneumonia patients at Cleveland Clinic, has said that a bacterial infection of the lungs causes pneumonia.
According to researchers, pneumonia's potential to cause heart diseases is comparable to smoking or diabetes. Chaisson highlighted the importance of pneumonia treatment in a timely fashion.
Findings of previous studies have also pointed towards the increased risk for CVD among adults within the first 30 days following hospitalization for respiratory infection. The risk ranges from two times to eight times, wrote the researchers.