Dartmouth College Bans Hard Liquor on Campus
Written by Andrew Hernandez on 30 Jan 2015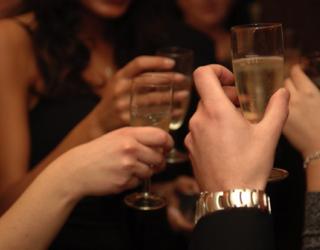 It has been reported that Dartmouth College banned hard liquor on campus yesterday. The College also said that all the students compulsorily will have to take part in a sexual violence prevention program during the four-year duration of their enrollment at the Ivy League school.
The New Hampshire-based college for long has been trying hard to move past its hard-partying reputation. But the recent move from the college came amid a national furor over sexual assault on college campuses and the role drinking plays in the violence.
President Philip Hanlon said, "Colleges and universities across the country face the issues I've detailed today. We are not alone in facing them, but we will take the lead in saying, 'No more.".
It has been found that some other colleges, including Colby, Bates and Bowdoin in Maine, have also banned hard liquor on campus.
Officials at Dartmouth said the school will be the first in the Ivy League to take such an action. It will also be the first college or university to aside from military academies to ensure mandatory four-year sexual violence prevention education.
Dartmouth also received a nationwide recognition for allegations of fraternity hazing several years ago. It is also one among 95 schools under federal investigation for its handling of sexual harassment and violence.
Hanlon's yesterday's plan was the product of the 'Moving Dartmouth Forward' steering committee created in April, which aimed to study the problems which he said were hijacking the school's premises i. e. high-risk drinking, sexual assault and a lack of inclusion.
The recent ban on hard liquor will be implemented from March, said college officials. In addition to the ban the plan ends pledge or probationary periods for all student groups and creates new residential communities.
Sarah Belstock, an expert on high-risk drinking at colleges, said such strict policies are becoming quite popular at campuses nationally.