Simon Property Group bids for Macerich
Written by Erica Crabill on 10 Mar 2015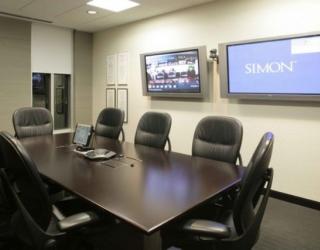 A hostile bid of $16 billion has been launched by Simon Property Group. The bid for Macerich Co was launched when the competitor mall operator declined to talk about a deal to join two of the largest mall operators in the US.
Simon, an American commercial real estate company, has proposed $91 per share in cash and stock for each share of Macerich. On November 18, it also represented a premium of 30% to the closing price of the mall operator's shares.
It has been revealed that the offer is valued at about $22.4 billion, including Macerich's debt. According to Indianapolis-based Simon, shareholders of Macerich is going to accept its proposal. Macerich representatives did not say anything about the matter.
According to Simon, it was taking its offer to shareholders when Macerich refused to talk about a purchase. Chairman and CEO David Simon said that it was about a week since the two sides talked about Simon's interest and he was dissatisfied that Coppola has not replied to him.
"We have completed nearly $40 billion of acquisitions in a variety of complex transactions during our 21 years as a public company and we see no legal or other impediment to completing our purchase of Macerich", David wrote.
Simon was formed back in 1993 and is a fully integrated real estate company which operates over 200 properties in the US, involving the Crystal Mall in Waterford. It employs over 5,000 people worldwide. Macerich contain 51 shopping centers in its portfolio, involving locations in Chicago, the metro New York area and Washington. The deal is expected to provide an instant boost to Simon funds from operations.