Sugar Industry Shaped Federal Research on Dental Cavities: Study
Written by Leah Gardiner on 11 Mar 2015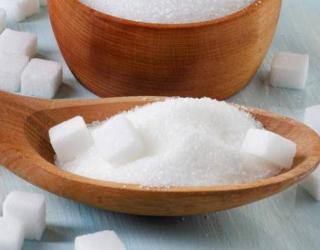 A latest study, published in journal PLoS Medicine Wednesday issue has revealed that the sugar industry played an active role in shaping the National Institute of Health's efforts to decrease the dental cavities in the 1960s and 1970s.
According to the study, the internal industry documents have revealed that the industry, since 1950, was aware of the fact that sugar caused tooth decay but pushed the government researchers to focus on the prevention strategies other than reducing sugar consumption.
The study said the industry funded the research on enzymes to break up dental plaque and vaccines against tooth decay, in order to divert the attention from the simpler strategy of telling Americans to avoid sugary drinks and snacks.
The study was based on a collection of 319 industry documents with more than 1,500 pages, placed at the University of Illinois. These documents were discovered by Cristin Kearns, co-author and a researcher at the University of California-San Francisco in 2010.
The documents revealed information, including correspondence among sugar industry executives, meeting minutes and reports from 1959 to 1961.
The study found that the National Institute of Dental Research, part of the NIH, carried out a research plan for cavity prevention in 1971.
The study said the plan led to the end of almost 80% of the sugar industry's recommendations and the proposals with a potential to hurt the sugar industry were left out.
Cristin Kearns said, "The dental community has always known that preventing tooth decay required restricting sugar intake. It was disappointing to learn that the policies we are debating today could have been addressed more than 40 years ago".
The Centers for Disease Control and Prevention has reported that tooth decay is the main chronic disease among American children.