Sharp is eyeing to cut 6,000 jobs this year
Written by Erica Crabill on 19 Mar 2015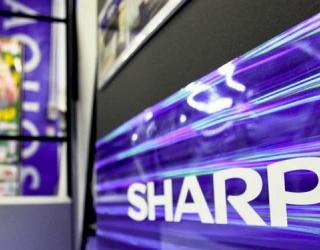 Japanese consumer electronics company Sharp is again planning to lay off employees both at home and abroad divisions as the firm witnessed more losses in the fiscal year ending March 31.
According to Japan's Nikkei newspaper, the electronics giant would cut around 6,000 jobs, half of which would be in Japan through early retirement while the rest would be overseas, especially in the US.
The report about layoffs came as Sharp was expected to post a net loss of 200 billion yen ($1.65 billion) for the current financial year that will end this month. This would be the third annual loss in four years on the back of price competition with Chinese and South Korea rivals.
Sharp has been studying various restructuring measures in recent weeks. The company anticipated an annual net loss of Y30bn reversing an earlier forecast of Y30bn profit.
Kyodo news agency reported that it would initially cost Sharp some 1.5 billion euros ($1.61 billion), including additional restructuring charges after getting rid of some 12.5% of its current workforce by March 2016.
According to Sharp's management, the company is weighing several options in a bid to make it more profitable and competitive again. However, the final decision has not been taken yet.
In 2012, the company let 2,900 workers go on early retirement under a program that predicted additional payments for leaving the company on their own accord.
In a statement to the Tokyo Stock Exchange, Osaka-based supplier of displays to Apple said that it is studying various measures to cut fixed costs, but nothing has been decided so far. Sharp declined to comment on reports of restructuring plans and said that it has not made any announcement.