Former Facebook Employee Takes Legal Action against the Company for Sex Discrimination
Written by Hallie Bins on 19 Mar 2015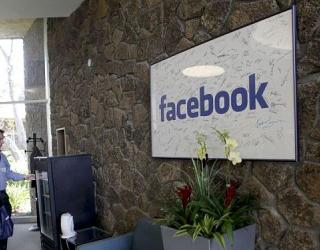 A former Facebook employee is taking legal action against the social media giant for number of claims involving sex discrimination, sexual harassment, race discrimination, and intentional infliction of emotional distress.
The lawsuit was filed at the San Mateo County Superior Court and named Facebook as the defendant and Chia Hong as the plaintiff. Hong, who started working at Facebook in 2010, claimed that the company had a 'hostile work environment', where she was asked to organize parties and serve drinks to male colleagues. According to Hong, Facebook fired her in 2013 because she submitted a complaint against her boss Anil Wilson.
In 2010, she became part of Facebook as a program manager. After that she was promoted as technology partner. She contended that she was harassed and discriminated for being a woman as well as for being a Taiwanese.
She also claims that she was punished by her boss for taking some permitted time off to volunteer for her child at school. According to Hong, her performance at the company was all good and she also received a raise and stock options for her work.
At the time Facebook terminated her from the job, she suffered emotional distress and mental pain. The San Francisco law firm, Lawless and Lawless, is representing Hong and it is the same firm that is representing Ellen Pao, the interim CEO of Reddit.
Pao is suing Kleiner Perkins Caufield & Byers for similar allegations. According to Analysts, case of Ellen Pao will motivate other women to raise their voice. In the company, about 85% of workers are men and 77% of them are in the management level. According to the company, she was treated fairly.
"We work extremely hard on issues related to diversity, gender and equality, and we believe we've made progress", said a Facebook spokesperson.