Toyota to standardize vehicle engineering under its TNGA initiative
Written by Matt Hensley on 26 Mar 2015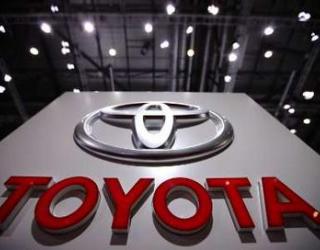 On Thursday, Japanese automaker Toyota Motor outlined a new "architecture" underscoring a complete makeover of its vehicles, to ensure a sustained growth in the fiercely competitive automobile industry.
In an evident effort to re-engineer the overall appeal of the Toyota brand, a new initiative called Toyota New Global Architecture (TNGA) is presently underway at the automaker. Under the initiative, Toyota will standardize its vehicle engineering across its wide-ranging vehicle portfolio including sedans, sports cars, SUVs, and trucks.
As a result of standardized vehicle engineering, Toyota will introduce features like the optimal 'hip point' seating position for different vehicles. The move will help bring about a reduction in the number of air-bag variations required for Toyota vehicles, and will also pave the way for the installation of air-bag modules from only one side of the assembly line; thereby increasing the efficiency of its manufacturing plants.
With the TNGA initiative chiefly involving the redesigning of Toyota vehicles from the ground up, the plans which the automaker is working on include a lowering of the hood, or bonnet, and center of gravity to ensure better styling and handling.
Noting that the new vehicle platforms will feature more fuel efficient engines and rigid, lightweight frames, a senior Toyota executive said, on the condition of anonymity, that "TNGA is not just a more cost-effective way of designing the automobile;" and added: "It changes fundamentally the way we design and procure technologies and manufacture final finished products using those technologies."