Blue Bell includes 3-Ounce Ice-Cream Cups in its Expanded Recall
Written by Leah Gardiner on 26 Mar 2015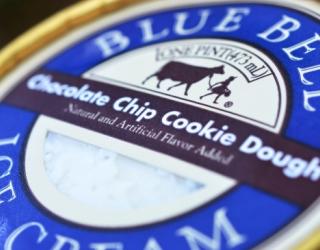 Recall from Blue Bell Ice Cream has now been expanded to include 3-ounce cups over fears of possible bacterial contamination. The cups were distributed in almost half the country. Spokespersons for Memorial Hermann and Texas Children's said they have removed chocolate, vanilla and strawberry individual ice cream cups, soon after they learnt about Blue Bell's latest recall.
This is the first time when the Texas Medical Center has become a Blue Bell-free zone. Most hospitals that serve it have excluded it from their food service selections.
According to Blue Bell officials, the individual-serving cups with pull-tab tops in chocolate, strawberry and vanilla were sent to food-service accounts in 23 states. They are not sold in convenience stores and supermarket.
Paul Kruse, Blue Bell president and chief executive, said in a statement that they are extremely unhappy as quality and safety have always been a matter of paramount importance for them.
On Sunday, the Kansas Department of Health & Environment confirmed one person being tested positive for listeria on a chocolate food service cup recovered from a hospital in Wichita, Kan. The production date of this cup was identified as April 15, 2014. It was manufactured in the company's Broken Arrow, Okla., plant.
The US Food and Drug Administration has not reported any illness from this contamination so far. High fever, severe headache, nausea, abdominal pain and diarrhea are the symptoms of a listeria infection. Experts have warned to be careful as symptoms of a listeria infection can begin three to 70 days after the bacteria is consumed.
A recall was previously made after five patients fell sick over a 13-month period after eating Blue Bell ice cream at a Kansas hospital. Three of them could not survive the infection and died.