Survey highlights distracted-driving behaviors of motorists
Written by Erica Crabill on 31 Mar 2015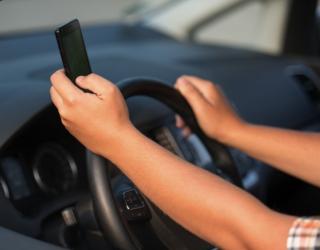 Close on the heels of an AAA Foundation study which revealed that distracted driving causes nearly 60 percent of teen crashes, a new online survey carried out by Erie Insurance company has highlighted the distracted-driving behaviors of motorists.
The Erie Insurance survey has revealed that an increasing number of people now acknowledged the fact that they text and talk while steering the wheel; and also indulge in several other distracted-driving behaviors.
Confessing that a number of activities distract their attention when they are behind the wheel, 43 percent motorists question by Erie Insurance about distracted driving said that they sing or dance; while 30 percent said that they apply makeup.
Furthermore, nearly 15 percent motorists said that they had engaged in a "romantic encounter" while driving; and an equal percentage of motorists said that they read while driving. Nearly 9 percent motorists admitted to have changed clothes while driving; 4 percent said that they flossed or brushed their teeth; and another 4 percent said that they click selfies.
Against the backdrop of the findings of the survey, Erie Insurance VP Doug Smith noted that "a distraction is anything that causes a driver to take their eyes off the road, their hands off the wheel or their mind off their primary task of driving safely;" and said: "Our survey found drivers, unfortunately, are engaging in a wide range of distracting and potentially dangerous behaviors."