Oklahoma Governor signs bill that will allow Parents to treat Child's Seizures
Written by Leah Gardiner on 01 May 2015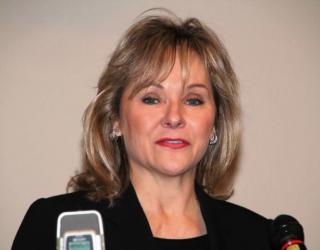 On Thursday, Governor of Oklahoma Mary Fallin signed a bill into law that will allow parents in the state to treat their child's seizures with cannabis oil on a trial basis. It was a big win for a number of families. Several people, who will be benefited with the new bill, had tears in their eyes on Thursday morning when the Governor shared the good news.
While making announcement, Fallin said, "This bill will help get sick children potentially life-changing medicine. By crafting the legislation in a way that allows for tightly controlled medical studies, we can ensure we are researching possible treatments in a responsible and scientific way".
Fallin said that she has received reports from some families which indicated that the substance could be used to treat children with epileptic seizures effectively. According to Fallin, it not anything that can make a person high. The new law will support highly supervised medical trials for children. She also said that she will not support the legalization of marijuana in Oklahoma.
Kelli Dodson was very happy when Governor Fallin shared the good news. According to Dodson, she was anxiously waiting for a personal message of congratulations from the Governor of Oklahoma.
According to Dodson, over the phone Fallin said that she wanted Dodson to know that she has signed Katie and Cayman Bill that will allow parents to have medically supervised clinical trials of CBD oil.
According to reports, the clinical trials will not only help Katie and a number of other Oklahoma children who are with uncontrollable seizures. Seizure of Katie started when she was a baby. Her parents tried a number of medications and multiple surgeries, but at the end they found that CBD oil may be the answer. Dodson, who is Katie's mother, said that there was nothing left in the world that her daughter could try.