Habits that could help people live till 100 years: Survey
Written by Leah Gardiner on 01 May 2015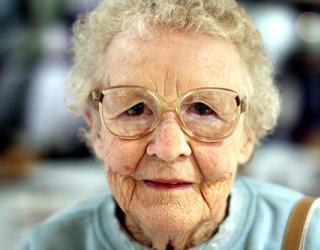 UnitedHealthcare's 10th annual 100@100 survey asked centenarians to share about their attitudes and opinions on health, family and life.
In the list of ways to stay healthy, keeping a positive attitude was on top with a quarter of centenarians saying that it was the most important factor to a long life. Eating healthy bagged second position on the list, and was followed by getting regular exercise and keeping busy.
One should always feel youthful, as it is also important. In the survey, over half of centenarians said that they actually feel twenty years younger than they are which helps in reinforcing their sense of optimism. 60% of survey participants said that they don't feel old at all.
S. Jay Olshansky, Ph. D., a professor in the School of Public Health at the University of Illinois at Chicago, told CBS News that how you feel is a reflection of how your body is operating.
Olshansky said that the phenomenon has more to do with genetics than with attitude. It is linked to how well a person's body has been functioning. He said that people who look younger and feel younger are likely to become aged more slowly.
Centenarians said that when they look back at their lives, they realize that they felt the most attractive at age 31, the healthiest at 46 and the wisest at 49.
Olshansky said, "We know by having lived into older ages that age doesn't really matter all that much for many people".
In 2013, his research group published a paper in the Journals of Gerontology series A. The research found that a major segment of the older population has been living active and healthy lives.
This year's survey also asked 100 10-year-olds the same questions as the centenarians. They compared between their answers and unsurprisingly the 90-year age gap led to some differences of opinion.