Salesforce launches New Mobile app
Written by Matt Hensley on 19 Jun 2015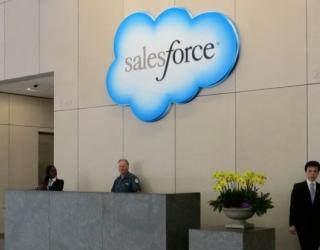 Sales Wave Analytics shared that Salesforce has launched its first mobile application, Wave Analytics Apps. The company has launched the app so that it can derive benefit of its platform, Wave Analytics, which it introduced eight months back.
The app is considered as an advanced version of role-specific analytics app useful in business field. The app will offer personalized templates, historical analysis and helping sales leaders as how to increase revenue growth.
It will also help feature called Wave Actions allowing business users to act on it instantly within the app, irrespective of creating a task, starting a conversation or changing a performance measure. Currently, the app is in pilot phase and will be available in English by the end of this year.
More languages will be added with time. Those who want the app can have it through per user, per month subscription model. Price of the app will be announced when it will be available for all. The apps will also be available on Apple iOS for iPhone, iPad and Apple Watch. An additional device support will soon be launched.
"If they deliver everything they're saying they will -- all the integration, real best practices and the ability to deploy quickly -- it's compelling", said Howard Dresner, chief research officer with Dres-ner Advisory Services. He also said that the company is making big promises.
The company has been regularly updating something or the other on its list of offerings. Earlier this year, it came out with a collection of mobile updates to its Wave Analytics Cloud offering. In May, it launched a new tool focused on big data.