Larry Ellison announced new additions to Oracle Cloud Platform Monday
Written by Erica Crabill on 23 Jun 2015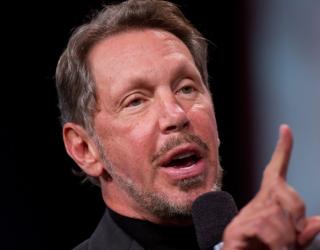 On Monday, Oracle Corp founder and executive chairman Larry Ellison said that his company is expanding its cloud-computing offerings, which is called the Oracle Cloud Platform.
The expansion is a major new step for Oracle as the company is shifting its traditional database and customer relationship management businesses to the cloud.
The cloud business is running at a rate of about US$2.3bil (RM8.6bil) a year in revenue, based on last quarter's figures. Amazon and Microsoft get about US$6.3 bil (RM23.5bil) each in cloud revenue per year.
According to Ellison, the Oracle's cloud platform will provide a cost-effective alternative to Amazon. He mentioned about a comprehensive, integrated suite of services of the platform, which would make it easier for developers, IT professionals, business users and analysts to build, extend and integrate cloud applications.
Faster time-to-value, greater innovation, and lower cost for customers have resulted from the extensive level of automation that has been engineered into the Oracle Cloud.
The Oracle Cloud Platform has more than 24 new cloud services. Ellison said, "Oracle is growing really fast. We sold $426M worth of business in SaaS and PaaS last quarter, a 200% increase over the same quarter last year. That's an industry record, no company has ever sold that much in just one quarter".
Newly available Oracle Cloud services include, Oracle Database Cloud - Exadata, Oracle Archive Storage Cloud, Oracle Big Data Cloud, Oracle Integration Cloud, Oracle Mobile Cloud, and Oracle Process Cloud, according to Oracle.