Scientists making efforts to understand spread of MERS in South Korea
Written by Leah Gardiner on 29 Jun 2015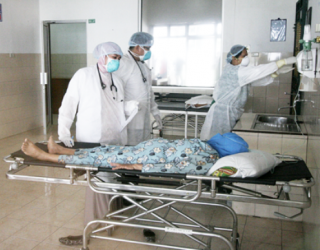 Middle East respiratory syndrome (MERS), a coronavirus from the family of severe acute respiratory syndrome (SARS), which killed about 800 people worldwide after first appearing in China in 2002, is spreading very quickly in South Korea and scientists are trying to find the reason behind its widespread.
Most of the cases of Mers, which causes coughing, fever and sometimes fatal pneumonia, have occurred in Middle Eastern countries but the virus has recently taken hold in Northeast Asia in a big way.
The recent outbreak in South Korea is the largest outside the Middle East. So far, 24 deaths and 166 cases of the disease have been confirmed.
Now, a matter of concern is the fact that the South Korean index (initial) case had no documented history of exposure to camels or healthcare settings while in the Arabian Peninsula.
The exact source of the virus is not entirely clear. It is thought that Mers-CoV is transmitted to humans through contact with infected dromedary camels. Only camels have been found to be infected with a strain of the virus similar to that found in humans.
Experts described the transmission of the virus in South Korea as a 'super-spreading' event with dozens of diagnosed Mers-CoV cases occurring after exposure to a single patient.
Some say that this rapid spread can be attributed to the initial victim who is not reporting their recent travel history to the Middle East when they first sought treatment.
Another obstacle to Mers diagnosis is the difficulty isolating the virus from swabs taken from the upper respiratory tract.