US Measles Outbreak Spreading Across Nation at Rapid Speed: CDC
Written by Leah Gardiner on 09 Feb 2015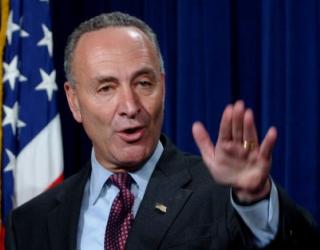 According to the Centers for Disease Control (CDC), the United States is presently experiencing a large outbreak of measles, which has been originated at an amusement park in California.
As of now, the preventable infectious virus has spread across several states of the country, said CDC. There have been no cases of measles reported in Iowa since 2009.
Gloria Reed, MHP Nursing Director over Infection Control, said that measles is one of the most contagious diseases in existence.
Explaining about the symptoms of the infectious disease, Reed said that the disease spreads through droplets from infected people's cough and sneeze. These droplets can be transmitted when someone breathes, coughs or sneezes.
The virus can live on surfaces and in the air for up to two hours, so it's possible to be exposed without ever being around an infected individual.
According to the CDC, measles is a virus characterized by high fever, cough, runny nose, red, watery eyes and a red, bumpy skin rash.
The virus can be serious for any age group, but children under five, adults over 20, and those with compromised immune systems, including pregnant women, are more likely to suffer complications, said researchers.