United States manufacturing sector witnessed expansion in June
Written by Jennifer Vellucci on 02 Jul 2015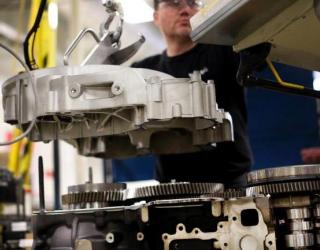 Recent data released by the Institute for Supply Management revealed that the United States manufacturing sector expanded in June. The ISM manufacturing index showed a reading of 53.5, which is the highest in five months. Last month's reading was 52.8
As per the report, higher readings were a result of better Employment Index, which increased to 55.5 in June from 51.7 in May. Non-farm sector might have seen job addition of 250,000 in June.
May 2015 observed employers adding 280,000 jobs in the non-farm sector. The current ISM reading points to continued improvement in the employment data.
Four of the five broad indexes in ISM manufacturing index showed expansion. The only disappointment was in supplier deliveries, which showed contraction with a reading of 48.8, the lowest in 3 years.
Further study of the deliveries data showed that the contraction were caused due to fall in the order backlog with the index dropping to 47, which was the lowest in five months.
New export orders continued to be on the border line, as the global economy continuing to face headwinds in economic growth. This shows that the improvement in June was helped primarily by domestic demand. The data showed that US consumers also continued to increase their spending.
Data released by the US Bureau of Economic Analysis (BEA) on last Thursday showed that nominal consumer spending rose 0.9% in May 2015. It was so far the highest monthly change since August 2009.
Durable and non-durable goods rose by 2% MoM, and real spending grew 0.6% MoM, the highest in 9 months.