Gilead Sciences declines to $115.13 per Share
Written by Leah Gardiner on 08 Jul 2015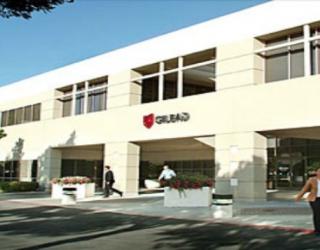 Gilead Sciences stock declined in the last trading session to $115.1. The stock has been recently under pressure as investors feel that the company has been overvalued. Many other pharmaceutical companies are working hard on developing a treatment for hepatitis C.
After the recommencement of the session, the company's stock reached the higher end at $116.42 while it hit a low of $113.1.
With a total volume of 10,182,959 shares, the last trade was called at $115.13. The company has a 52-week high of $123.37.
The company has a market cap of $169,196 million and there are 1,469,606,000 shares in outstanding. The 52-week low of the share price is $84.75.
The institutional investors own 85.7% of shares of the company. Institutional ownership in the past three month period has changed 0.01% in the company shares.
The company has disclosed insider buying and selling activities to the Securities Exchange, The Officer, of Gilead Sciences Inc, Carter Paul Rutherford had unloaded 10,000 shares at $120 per share in a transaction on June 18,
2015. The total value of this transaction was $1,200,000.
The insider information was revealed by the Securities and Exchange Commission in a Form 4 filing.
It has been found that recently, various executives have taken part in insider selling activity for the stocks of Gilead Sciences, Inc., Facebook Inc, Intercept Pharmaceuticals Inc, and Yelp Inc.