Digitimes: Next-gen Apple iPhone will come with Force Touch technology
Written by Matt Hensley on 02 Aug 2015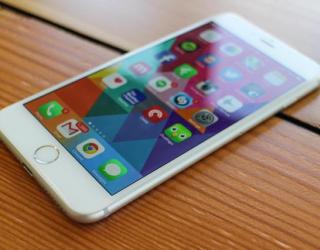 In a recent report, IT news website Digitimes has revealed that Apple's next-generation iPhone – likely to be called the 'iPhone 6s' – will likely boast the inclusion of Force Touch technology; and will be shipped to consumers this fall.
Substantiating rumors about Apple's possible Force Touch implementation - which allows the 'click anywhere' with a uniform feel - in the new iPhone 6s handset, the Digitimes report said that a key component of the new iPhone model will soon hit the production line.
On the basis of information shared by unidentified sources positioned within Apple's supply chain, Digitimes said in the report that the shipments of Force Touch modules to phone manufacturers commenced in June.
The report further revealed that the production target which Apple's partners will likely keep in the 2015 third quarter will be 36 to 40 million units; with 50 million more units to be added by end of this year.
Meanwhile, according to some other iPhone 6s rumors making rounds in the last few months, the new iPhone models will ship with the same screen sizes as the current iPhone 6 and iPhone 6 Plus models; with the possibility of a new processor, and RAM upgraded from 1GB to 2GB.