Chipotle Records Jump of 17.3% in Same-Store Sales in Second Quarter of 2014
Written by Hallie Bins on 22 Jul 2014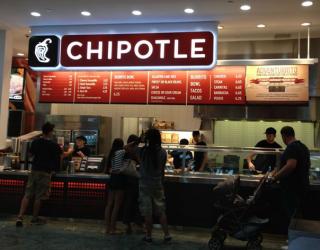 Chipotle has recorded a rise of 17.3% in same-store sales in second quarter of 2014 compared to the second quarter of 2013. The stock price of the Mexican restaurant chain jumped by more than 9% to $644.85. Founder Steve Ells said in a statement that special food culture, innovative people culture and strong business model have played a predominant role in deriving these extraordinary results.
Net revenue for the quarter witnessed a rise from 25.5% to $110.3 million. Total revenue increased by 28.6% to $1.05 billion. As many as 45 new restaurants were opened during the period.
Tofu Sofritas, which are made from organic tofu - are the most interesting product offered by Chiptole. For the first time in nearly three years, menu price hikes were announced by the chain in April. But traffic increased during the period because people want to go for its healthier food offerings and relatively modest prices.
Chipotle has witnessed rise of 17.3% in same-store sales in the second quarter, which is an amazing achievement in restaurant business. The chain said the much-loathed price hike that started rolling out in late April contributed only 2.5% to that.
Co-Chief Executive Officer Monty Moran admired efforts made by workers to improve speed. He said during Monday's earnings call, "These are customers that might easily walk away from our long lines to dine elsewhere, except that they know that our excellent teams are geared up and ready to serve them a delicious meal quickly".
Chipotle is laying out plans to open 180 to 195 new restaurants in 2014. Of them, 70% will be opened where the chain is already thriving, 15% will be in developing markets and another 15% in new locations like Duluth, Minn., Texarkana, Tex., Mobile, Ala., and Charleston, W.Va.