McDonald's Corp promises to reinvent itself
Written by Erica Crabill on 10 Mar 2015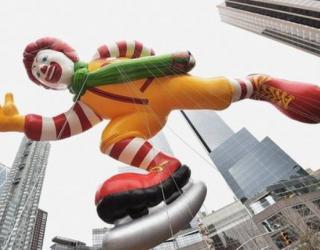 McDonald's Corp is facing a lot of competition from Chipotle Mexican Grill Inc, Chick-fil-A and many other burger chains. In fact, last month these 'better burger' chains affected McDonald's US sales.
Therefore, on Monday McDonald's announced that it will remake itself as a 'modern, progressive burger company'. The company that virtually invented fast food has been struggling to come up with such dishes that meet diners' expectations, as they want healthier and fresher food.
Last week, CEO Steve Easterbrook announced that McDonald's USA will only use chicken raised with fewer antibiotics. The policy is said to make McDonald's in step with Chipotle and Chick fil-A.
McDonald's has been taking steps, including cutting complicated menus to increase speed; providing restaurant operators more control over things like regional food choices and testing customized burgers and sandwiches in order to compete with Chipotle, Subway and other popular restaurants.
It is said that the new policy will affect McNuggets and other products that are sold in around 14,000 US stores. At midday, McDonald's shares were up for 0.8% at $97.90. Experts affirmed that since the time Easterbrook has announced certain changes, McDonald's stocks have increased by around 10%.
Overall, February sales results from Europe were better than expected. But things were no great in Asia, where sales continued to struggle due to after-effects of a supply chain scandal that took place in 2014.
"Consumer needs and preferences have changed, and McDonald's current performance reflects the urgent need to evolve with today's consumers, reset strategic priorities and restore business momentum", reads the company's statement.
It is said that same-store sales have declined more than what Wall Street has predicted more than a year ago in the United Sates.