Instead of Soda, Burger King to offer Fat-Free Milk, Apple Juice and Low-Fat Chocolate Milk in Kids' Menu
Written by Leah Gardiner on 11 Mar 2015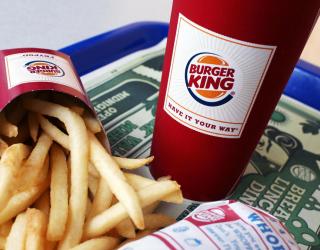 The viewpoint of consumers about fast food is changing amid warnings from health experts. People are looking for healthier options and fast-food companies are well aware of this change in consumer choice. The chains are taking steps to retain their increasingly health-conscious customers.
In order to retain them, the companies are making changes in their food menus. To cite an example, last week, McDonald's announced that its chicken products would no more have antibiotics.
And now Burger King has announced that it will offer fat-free milk, low-fat chocolate milk, and apple juice in its beverage options on its children's menu. It will no more provide soda. Such changes have already been made by McDonald's and Wendy's.
Such a change by Burger King was last announced back in 2007. At that time, in its kids' menu it replaced French Fries with apple slices and also it set limits for calories and fat. It vowed to reduce kid-directed advertising. Burger King has now made kids menu even better.
"Soda and other sugary drinks promote diabetes, tooth decay, obesity, and even heart disease—and have no place on menus meant for little kids", said Margo G. Wootan, nutrition policy director at the Center for Science in the Public Interest. Wooton has praised Burger King for taking a step to curb obesity rate in America.