McDonald's has many choices to maintain its dominance
Written by Jennifer Vellucci on 25 Apr 2015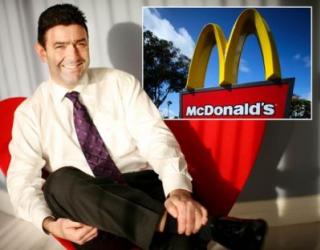 Apparently everyone has suggestions for McDonald's i. e. what it should do to present itself differently. McDonald's CEO Steve Easterbrook said that the chain will reveal initial details on a plan to achieve new milestones next month. The food chain is facing a lot of competition and it is also said that it is serving the food, which is not pleasing the taste buds of people much.
McDonald's has agreed to 'clean label' trend with a simplified grilled chicken recipe. And it announced plans in an attempt to control the use of antibiotics in raising chickens. It also hosted a 'Turnaround Summit' for franchisees in the US. The company will not provide details on what will be unveiled in May.
Recently, McDonald's started testing an all-day breakfast menu in San Diego, and it is being suggested by some to take the menu on national level. According to John Gordon, a restaurant industry analyst, by doing this, McDonald's could start increasing customer with increased popularity of its menu. Presently, most McDonald's restaurants in the US serve breakfast until about 10:30 am. In the test, McDonald's is only serving select breakfast items.
According to Paul Shapiro, a spokesman for The Humane Society of the United States, people are increasingly looking for vegetarian options, even if they are not going to become strict vegetarians. He said that it indicates the time, when McDonald's should start offering new vegetarian options.
So opting for new menu, together with vegetarian options could help the food chain achieve a new position in the market. Some say that increasing waged of employees would also be a great idea.